Under/Up the Stairs is a temporary project and event space on staircases.
In alternating venues, Under/Up investigates hiding/revealing, absence/presence,
private/public. Embracing the transitory and in-between nature of these spaces,
Under/Up aims to connect places and people, locally and remotely.

February 9 - March 24, 2012
Under/Up the Stairs in Brooklyn
Inge Hoonte (NL), From Absence to Presence

March 17 - April 22, 2012
Under/Up the Stairs in Rotterdam
Noe Kidder (US), What We Call Music
April 15 - guest presentation by Eleanor Greenhalgh (UK),
'Identity Theft' and the Integrity of Natural Objects

May 26, 2012
Under/Up the Stairs in Los Angeles (9-11AM), Brooklyn, Toronto (12-2PM),
Rotterdam (6-8PM) & Second Life (your local time for previous time zones):
Amy Suo Wu (AUS/NL) will predict the weather according to your personal mood;
Lynne Heller (CAN) a.k.a. her avatar Nar Duell (SL) will be forever ascending a
staircase in Second Life.

July 2012
Under/Up the Stairs in Brooklyn: Nathania Rubin (current Jan van Eyck researcher)


For more information, or to RSVP for an event,
contact Inge Hoonte, ihoonte at gmail dot com




From Absence to Presence was performed and recorded in Inge's stairwell in Rotterdam, and superimposed onto Noe Kidder's staircase in Brooklyn. Up the stairs, the sounds of footsteps, breathing, and a body moving through space project a seemingly live presence of everyday routines and rhythms. One speaker is placed at the top of the stairs, and one at the bottom, with the sound traveling along the staircase, on which the audience is seated. Five of my recent text-based works are on view in the reading room under the stairs, among which Cage's Cave / Cave's Cage, and Heart Owner's Manual.
-------------------------------------------------------------->
----------------------------------------------------------


|
|
|
|
|
|
|
|
|
|
|
|
|
|
|
|
|
|
|
|
|
|
|
|
|
|
|
|
|
----------------------------------------------------------------->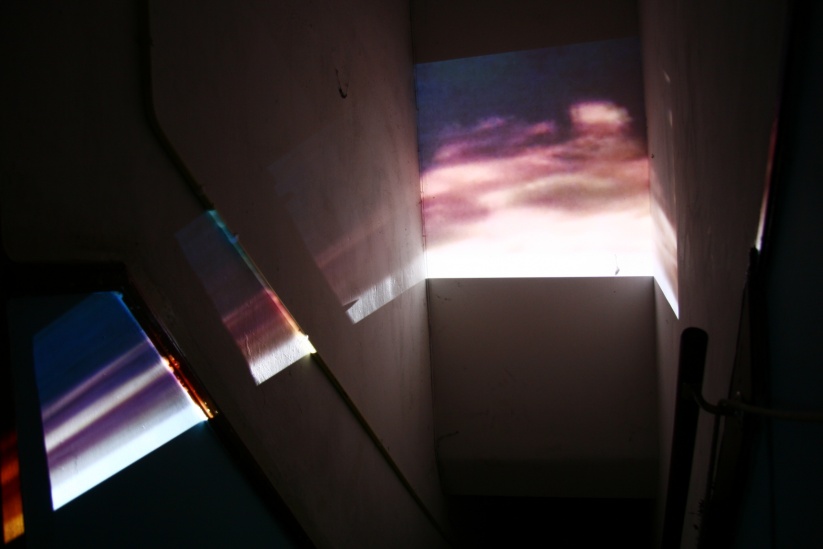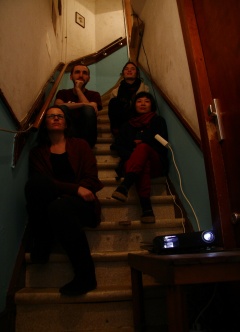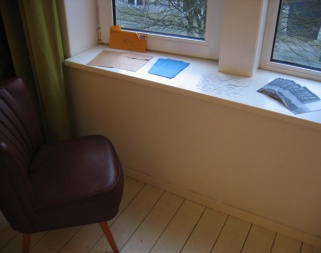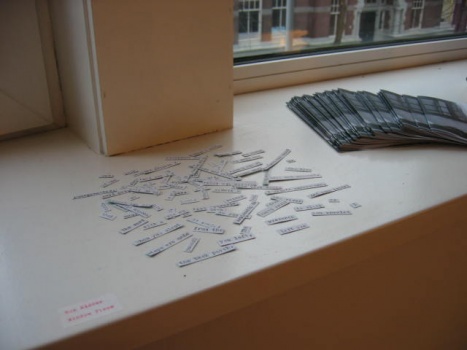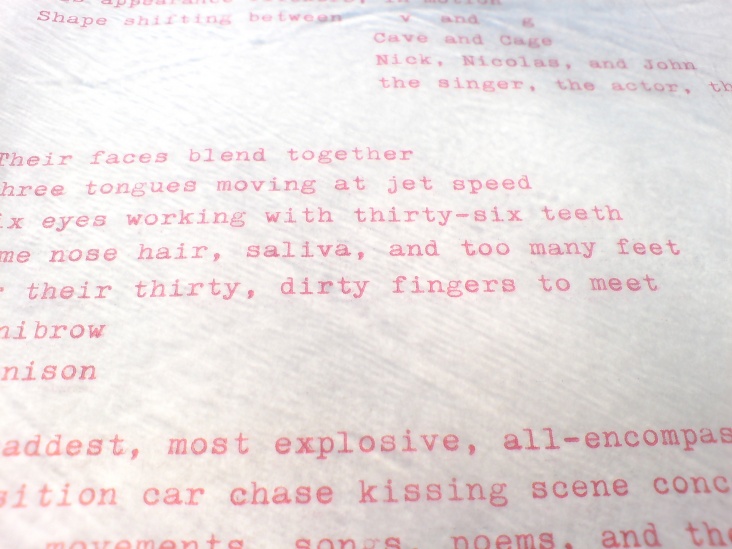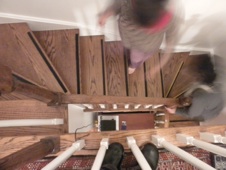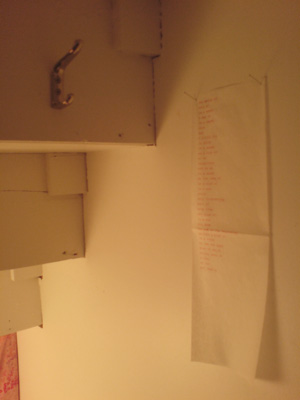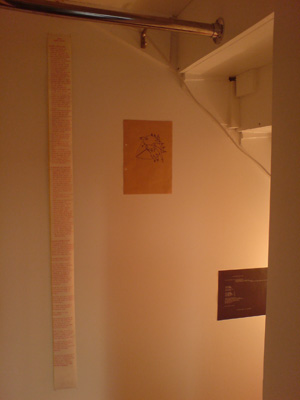 |
|
|
|
|
|
|
|
|
|
|
|
|
|
|
|
|
|
|
|
|
|
|
|
|
v
What we Call Music is a response to Inge Hoonte's recent exhibition From Absence to Presence at Under/Up the Stairs in Brooklyn. Working from a line in her poem Cage's Cave / Cave's Cage, I wanted to create a portrait of the hybrid-man with "thirty, dirty fingers," inspired by an erotic longing that I associate with the music of Nick Cave. Also included in the exhibition are two works of poetry, "Home in Mind," and "Window Piece." These pieces are an exploration of romantic fantasy, breaking language apart as a medium for desire, and extending these fragments to involve the audience.
Inge Hoonte
writer, sound and performance artist
writing
--- short / poetry
---
longer / publication
sound
---
instrumental
---
text-based
performance
--- public projects
---
text-based
other
---
photo / video
---
curatorial
relevant work experience
--- project management
--- teaching / workshops
--- writing / translating
info
--- contact | bio | cv